Hunter Valley Gardens Christmas Lights are Back! Expect a BIGGER and BRIGHTER Holiday Season
This year's Hunter Valley Gardens Christmas Lights Spectacular is back with a spectacular display of three million sparkling lights. From the day it opens on November 4, 2022, through January 26, 2023, the family can explore the stunning gardens that span over 14 hectares. The Hunter Valley Gardens is now even more radiant than before, thanks to the restoration of a couple of their all-time favourite attractions, making it the ideal midweek or weekend getaway during the summer.
Fun Ideas to Do This Christmas
If you need to figure out what to do during this Christmas Season, Hunter Valley Gardens has prepared a list of exciting activities for the whole family to enjoy. Check out the list below:
Take some souvenirs.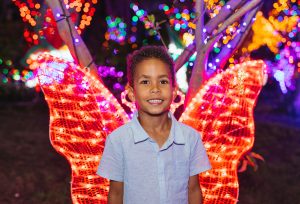 Take the perfect holiday picture with your favourite Christmas characters, and remember to catch Scallywags and Friends. Children can write lengthy Christmas lists and letters to Santa Claus and post them to the North Pole at the Santa Letterbox, which is back for the first time this year.
Dance with the music.
Listen to the music this December as the rocking elves perform Christmas songs every Thursday and Friday and Kids Carols sing every Saturday and Sunday. On December 31, at 9:00 p.m., ring in the New Year with your loved ones while watching our magnificent fireworks display. January will include popular shows like Sesame Street, Paw Patrol, and Cocomelon that appeal to both young and old viewers.
Enjoy the thrilling rides.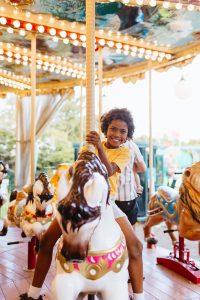 In addition to the stunning 35-meter-long Superslide for the brave and daring, attendees will enjoy the usual family favourites that have returned this year, including a fantastic Ferris Wheel for those who want to relax and take it all in. Thanks to swinging chairs, a vintage Venetian carousel, a 14-meter-tall Christmas tree, and spinning teacups, it will be a must-see.
Meet Santa.
Visitors can take advantage of the expansive interactive space that Hunter Valley Gardens has built in just a 2-hour journey from Sydney. You'll feel as though you've entered a new world at this year's Christmas Light Spectacular, where a 2.5-meter-tall lit snowman is commonplace and getting to sit on Santa's chair and play in his playground is a regular Christmas event.
'We're pleased to have new and familiar visitors back at the Hunter Valley Gardens this year to enjoy the enchantment of Christmas,' The Gardens marketing manager Kim Jacobs says. Thanks to the new and renovated rides and debuting displays, we're confident that everyone will be astounded by the lights as they take in a beautiful night of music and food this year.
There are so many fun things to do this holiday season. Make sure to visit Hunter Valley Gardens to experience a bigger and brighter Christmas.